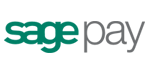 Safe Secure Shopping
All Tool Fast Direct Orders are placed through our highly secure VSP provider SAGEPAY .......

Security
SAGEPAY provides very high levels of internet and physical security to ensure sensitive information is never compromised.


SAGEPAY security measures
credit/debit card details are secured within 128-bit encrypted sessions.


sensitive information is stored on a heavily encrypted database that is protected by multiple government approved firewalls.


additional security measures include a security key that is used to produce an MD5 hash value. Hash values are often used as digital signatures as they cannot be reversed to obtain the original information. They allow the receiver to validate that the information received is identical to that sent.


SAGEPAY VSP is designed so the vendor doesn't have to hold sensitive information on their site, should anyone gain unauthorised access to their database the information they obtain will not allow them to recover credit card details or other sensitive information.



The possibility of obtaining sensitive information from the SAGEPAY VSP database is minimised due to high levels of encryption; firewall security and the measures taken to ensure the information is indecipherable.



Physical Security and Resilience
Several forms of physical security and multiple levels of system backup protect the SAGEPAY VSP and database. This makes transaction processing highly reliable and resilient to events such as security breach or power failure.


Only authorised personnel can gain access to the VSP Server and fingerprint identification is required.


Multiple servers are dedicated to particular roles.


The VSP Servers are fed by multiple power supplies and backup generators.


Secondary network connections will activate should the primary network fail.


VSP Servers have multiple connections to banking authorisation and settlement systems.